Welcome to the home learning page for Hedgehog Class for Term 5
Our learning journey for this term is
'The Scented Garden'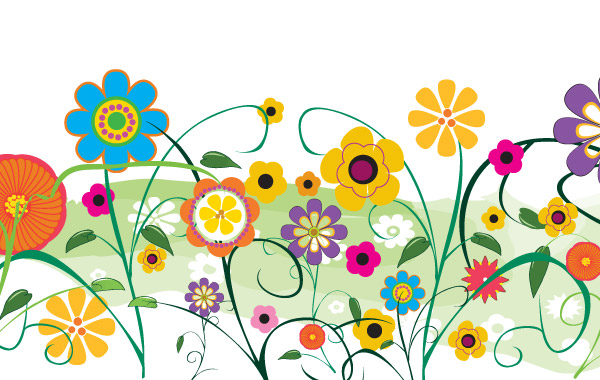 Hi Little Hedgehogs,
I miss you all greatly but hope that you are enjoying the sunshine and being good for your families. Please do email me with photographs and examples of your work. I love receiving them!! Try your best with your learning and remember that these funny times won't last forever!
Love Mrs Pepper
Parents and Carers - Click on the link below for this term's newsletter and scroll down the page for this week's learning opportunities. Please remember that we completely understand every family will be experiencing a very different home learning experience so just do what you can and what is appropriate and manageable for you and your child. We must be kind to ourselves during these exceptional circumstances!
Stay safe everyone.
Week beginning Monday 20th April 2020
Maths -
(Please click on the zip folders below to access the activities for each year group.)
Year 1 We are learning to compare, describe and solve practical problems for length and height, mass/weight and capacity and volume

Monday: Measuring lengths

Tuesday: Measuring length using hands

Wednesday: Measuring using your body

Thursday: Heavier or lighter

Friday: Capacity 1 and 2

Year 2 We are learning to choose and use appropriate standard units to estimate and measure length/height (m/cm); mass (kg/g) and capacity (litres/ml)

Monday: Using cm and m

Tuesday: Reading scales

Wednesday: Which unit would you choose?

Thursday: Measuring mass

Friday: Year 2 capacity
Science
Task 1 – We are learning to identify facts we already know about a topic.
Complete the KWL grid for the beginning of our learning journey on plants. Tell me what you already know about plants and think of 3 or 4 questions that you would like to find out about plants. Write your sentences in the appropriate boxes. We will fill in the 'What I have learnt' box at the end of our learning journey.
Task 2 – We are learning to identify and name common garden plants.
Go for an observational walk around your garden. Choose 5 different types of plant and draw and label them. Pick one of your chosen plants and look carefully in detail at it. Can you add some words to your drawing to describe the plant?
RE
We are learning to identify which day of the week is special to us and why.
Complete the days of the week wheel drawing the different things that you do on each day and labelling the days in the correct order (It might be easier to draw activities that you were doing on each day before the school closure period!). Then tell me which day of the week is your favourite day and why. Ask the other members of your family if they have a favourite day of the week and why it is special to them. Record your findings on the back of your sheet.
DT
We are learning to understand basic food handling, hygienic practices and personal hygiene, including how to control risk by following simple instructions.
Discuss with a grown up at home what you must do before preparing, handling and eating fruit and vegetables. Why is this important? Design a poster for a young child showing them what they must do before preparing and eating these foods. Remember to include washing and drying your hands, washing and drying the fruit or vegetable and asking a grown up for help if using knives or peelers to prepare fruit or vegetables.
Art
We are learning to identify the works of a famous artist and to develop different art techniques using line, shape and pattern in our own work.
Watch the Powerpoint about Vincent Van Gogh. Answer the questions about who he was then draw a picture of something you have dreamed about. Finish your task by watching the short video about Van Gogh. Next week we will be looking at his Sunflowers paintings in more detail. https://www.bbc.co.uk/bitesize/clips/z4pvcdm
Please see the learning portal for home learning